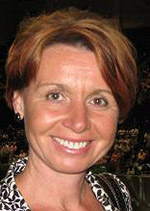 Hedvika Miller
Hedvika Miller
I come from a musical family. My mother was a classical music piano teacher and my father was a professional piano player. My mother was strict on teaching piano based on music theory and using the proper hand technique. My father played by ear and preferred jazz, singing and improvisation. I started playing piano at a very early age. I don't remember exactly when, because it has always been a part of my life.
When I was eight years old I was accepted to the School of the Arts in the Czech Republic and entered the third level, as a result of piano lessons with my mother. I continued my education and in 1990, I graduated from the University of Hradec Kralove College of Education with a Masters Degree in Musical Education. I started teaching piano at the age of seventeen and continued teaching music for another fifteen years until 1998, when I moved to the USA. In 1999, I started teaching private piano lessons in Huntersville, North Carolina. In 2000, I started the music program at the Metrolina Regional Scholars Academy School of excellence for highly gifted students located in Charlotte.
Over the past ten years I developed a curriculum which included music history, theory, chorus, singing, dance, recorders and guitar.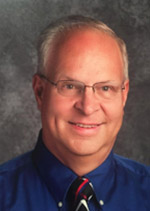 Sam Kyzer
Sam Kyzer
Sam Kyzer taught public school instrumental and choral music in the southeastern U.S. for over 36 years. He earned degrees in music education from The University of Georgia and Louisiana State University. His concert and jazz bands received numerous awards, including six grand championships at regional festivals. An accomplished trombonist, trumpet player, worship leader, conductor, and guitarist, Sam is also an experienced private teacher of piano, guitar, and wind instruments at Ludmila. He and his wife have three college-graduate children and five adorable grandchildren!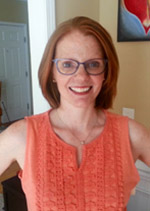 Wendy Falls
Wendy Falls
Wendy Falls, a native of Baltimore, MD has always had a love of music and singing. She grew up surrounded by professional musicians and began singing solos at the age of 6. Wendy received her BM in Voice from Stetson University in DeLand, FL where she studied with Bob and Mollie Rich. Wendy served as a soloist and choreographer for the annual Stetson University Broadway Revue, sang multiple times at The Bob Carr Performing Arts Center (Orlando, FL), The Peabody Auditorium (Daytona Beach), The Times Union Center for the Performing Arts (Jacksonville, FL) and performed the lead role as "Sandy" in the musical Grease (Jacksonville, FL). Wendy has mostly used her vocal talents in music ministry as a worship leader and songwriter for the past eighteen years. She is also a former Miss Teen of Florida and Magic Kingdom Entertainment Performer at Walt Disney World Resort. As a teacher, Wendy delights in bringing out and cultivating the unique treasures found within each student and greatly enjoys instructing them in the art of singing. Wendy is married and has three children ages 12, 10, and 6.