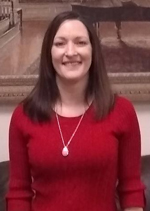 Jessica Young - Voice, Piano, Guitar, Songwriting
Jessica Young – Voice, Piano, Guitar, Songwriting
Jessica Young started playing piano at the age of three. One of five children, she grew up in a very musical family, with each child, and her father, playing multiple instruments. She started competing in piano competitions at the age of twelve. She went on to Queens University of Charlotte, receiving a Bachelor of Arts Degree in Piano and Voice Performance. Instead of pursuing a Master's Degree in Theory and Composition, Jessica decided to move to Nashville, TN, to pursue a songwriting career after composing songs with guitar. After two albums, she decided to come back home, to Charlotte, NC, and begin teaching again, to spread her love of music through the next generation. She teaches piano, guitar, voice, and ukulele.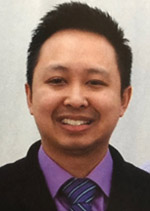 Travis Lee - Piano, Guitar, Voice, Music Production
Read More
Travis Lee – Piano, Guitar, Voice, Music Production
My musical journey started when I was 8 years old. The initial step in piano lessons ignited my musicality and I began exploring other instruments such as drums, guitar, bass guitar and voice. In 2005, I got accepted into the music program at The University of North Carolina at Asheville. I continued studying classical piano privately under Dr. Belcher's supervision. Furthermore, I studied advanced music theory, music history and aural skills. I received the Bachelor of Science in Music Technology in Fall 2009.
During my Undergrad, I grew extensive knowledge in recording and music production after every studio session and recording projects. I have developed an understanding in using instruments such as theremin, keyboard synthesizers and electronic components that can generate a pure sine wave to make a musical note. I studied advanced recording practicum and audio engineering at UNCA's state of the art recording facility for over 3 years. Currently, I own a professional home recording studio and I have produced 3 records to date. I am an established musician, producer and engineer in most Hmong communities and other areas around the United States. I have been teaching piano, guitar, drums and voice for over 8 years. I am heavily involved in music production and music education since 2010.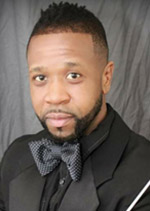 Mitchell Lewis
Read More
Mitchell Lewis
Mitchell Lewis holds a Bachelor of Choral Music Education degree from Florida State University and a Masters in Choral Conducting from Winthrop University. During his tenure as a choral educator, Mitchell has taught middle and high school chorus in the public school systems of Leon County, Tallahassee, Florida and Charlotte-Mecklenburg, Charlotte, NC. He also served as the graduate assistant for the Winthrop University Collegiate choir during his graduate studies. Mitchell currently serves as the conductor for the Men's Choir at UNC Charlotte and keyboardist for Forest Hill Church. In addition to his conducting assignments, Mitchell has served as choir director and accompanist for churches in Florida, South Carolina, and North Carolina. Mitchell is an active member of both ACDA and NCMEA.